Designed for the clinical research site, the Evidint platform equips the researchers with the tools they need to conduct research studies efficiently and effectively. Architected and implemented entirely by Codeberry's design and development team, this product features an innovative UI and a truly RESTful interface.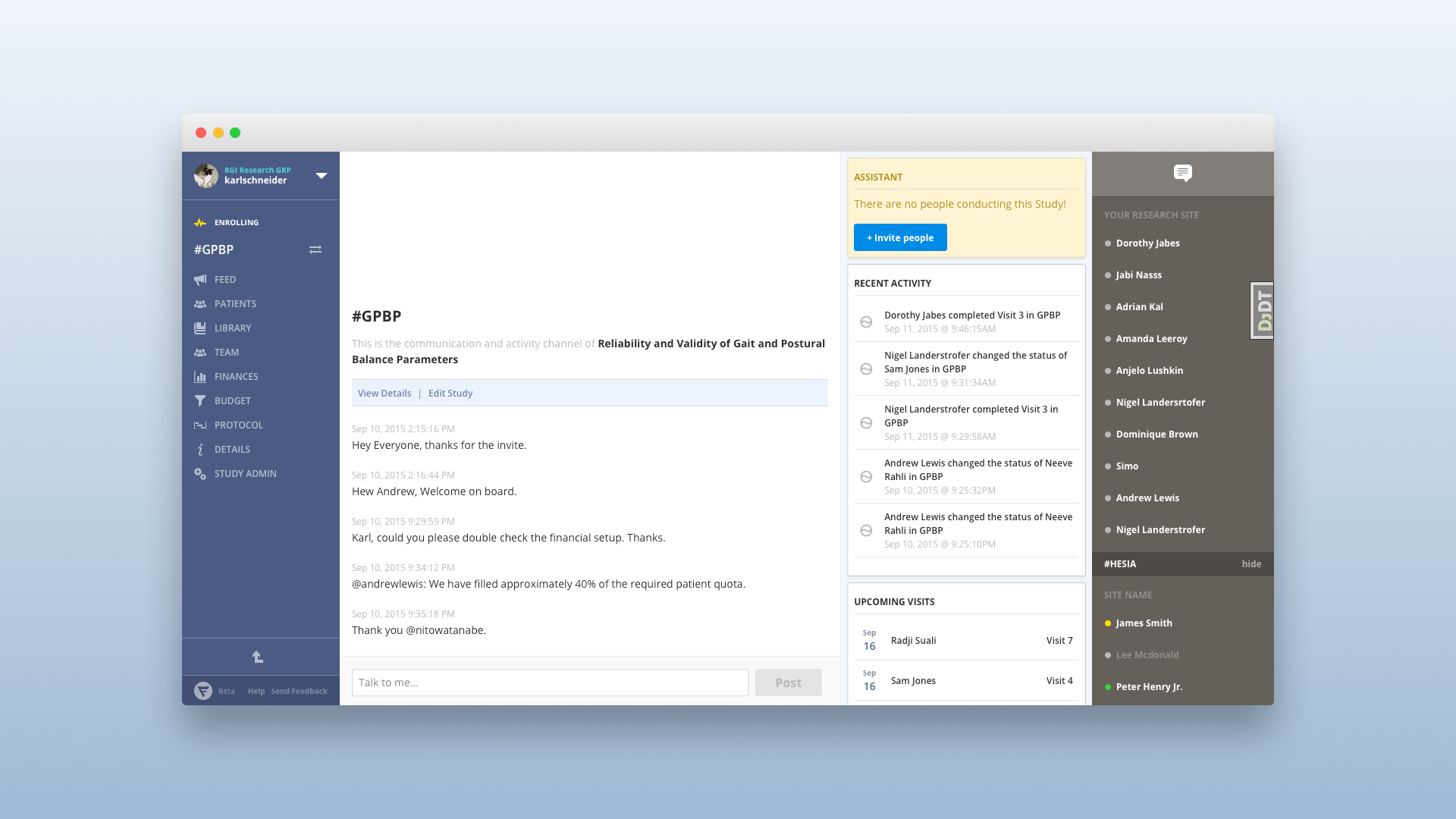 Intuitive Approach
Developed from the ground up, the Evidint platform focuses on intuitiveness. It was designed to combine multiple aspects of todays' technology and social instruments while following the best clinical research guidelines. After experimenting with multiple variations that would benefit a vast amount of researchers, we developed a modular interface that is modern, eye pleasing and packs a great number of technology tools.
Branding & Identity
The requirements were to establish a mark that connects with the core purpose of the company, while it remained recognizable. It was assembled by the letter E and a funnel to create a feel of data metrics.
The solid color palette follows the industry standards with blue, teal and brown colors implemented across the platform.
A fine set of illustrations were then created to add additional strength to the company page. Their thin lines and pale blue color pallet matched the brand colors and feel. Additionally, we used parts and elements of these illustrations in the Product Interface.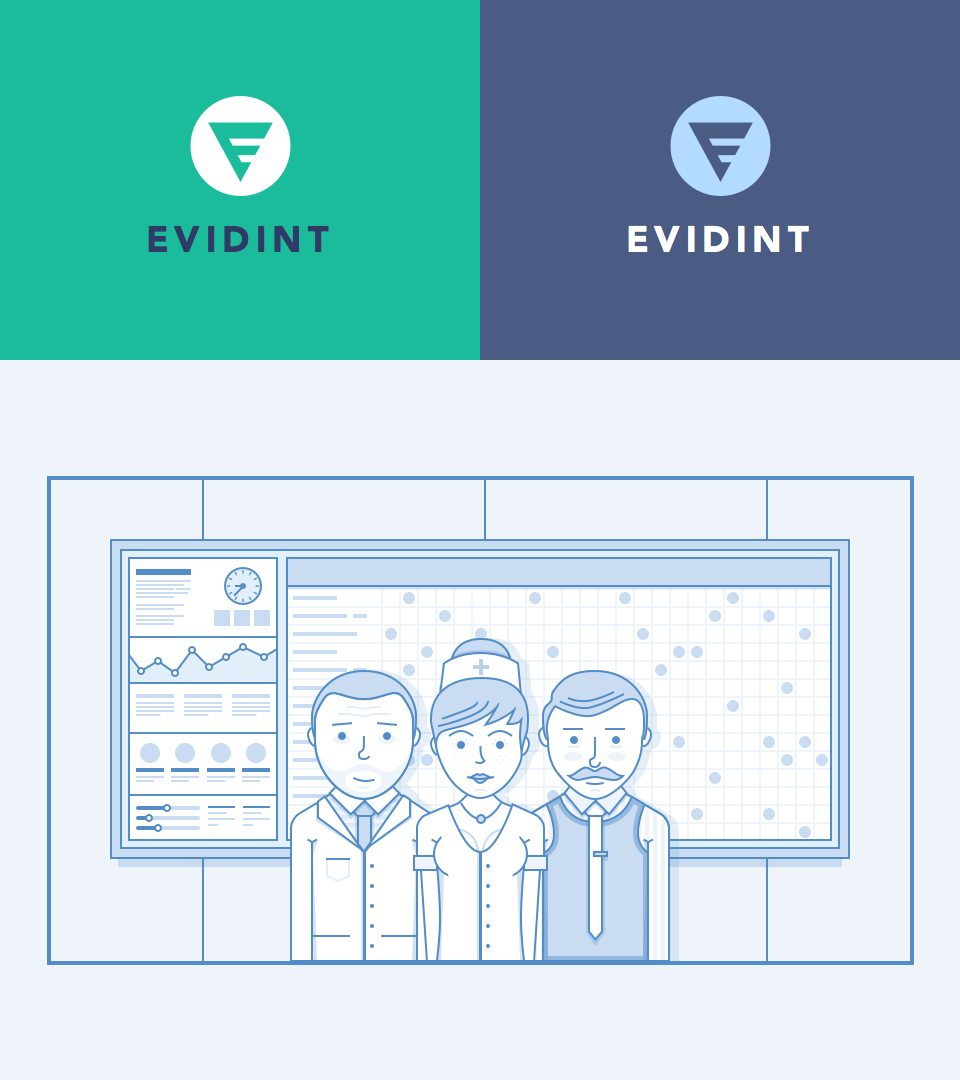 Research Protocol
Evidint's approach follows a waterfall model in its research protocol creation. The protocol has an easy to follow flat interface, yet it integrates with multiple modules on different levels. The protocol was designed include and measure multiple arms, activities and keep track on a multi-permission access level.
A Protocol Creation Wizard was developed to aid the clinical researcher in a fast protocol generation.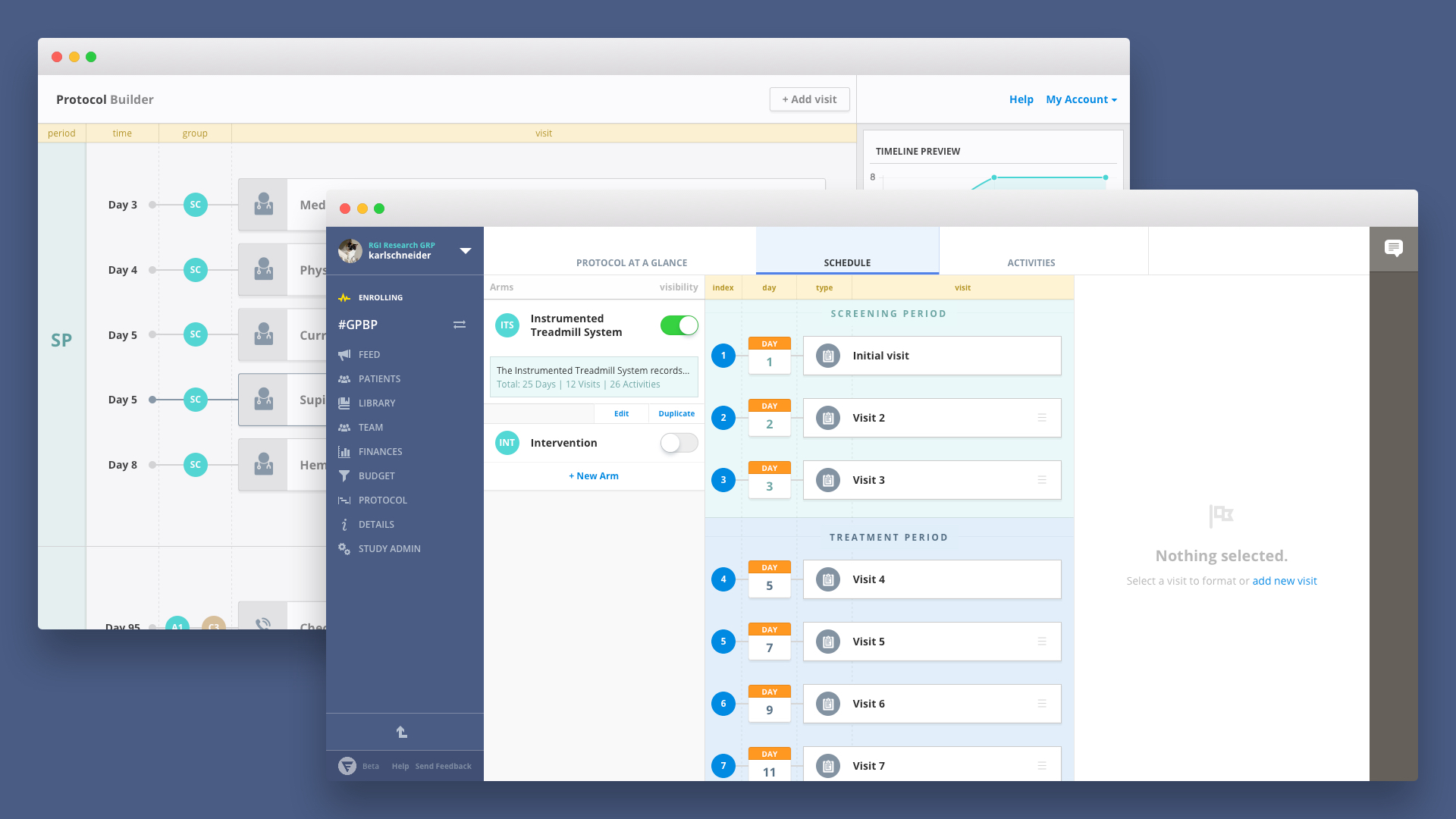 Easy Patient Tracking
Adding and tracking patients on the Evidint platform is a breeze. Its interface and architectural design fully integrates the patient module with the rest of the platform. Patients could be enrolled and tracked into each study with a click of a button. All details of the research protocol are automatically adjusted on a per patient basis and additional statistical data is collected for further analysis.
All the Personnel
Evidint caters to the entire clinical study pyramid. From a research site administrator to a contact-turned-patient the architectural design allows for unlimited choices.
The platform is conceptualized around the multi-identity account allowing for a rapid research study conduct.